Found this recipe on Pioneer Woman's site (of course....she's just so good) and it's become an instant favorite. I've made it twice now with a couple of variations, but we have just loved it! I have never been a successful stir frier....my vegetables always end up soggy and I never love the sauce I use. Well watch out cause I am officially a beef stir frier now! Just wanted to pass this recipe your way in case you're looking for something new to make. I have found for me that trying something fun and new is a big motivation in cooking. I just turn on some music and dance around while sipping some 2 buck chuck from Trader Joe's :)
Pioneer Woman- Beef Stir Fry
The second time I made it I did a variation of the first recipe and this one:
Pioneer Woman- Beef Stir Fry with Snow Peas
Bon Appetite!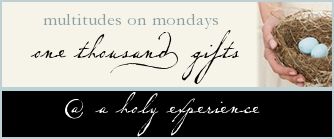 - a big realization that I have SOO much to learn from Miles. Instead of viewing him and my role as I am teaching him, I've been struck by and thankful for opening my eyes to all that a 2 year old has to teach the mama, the one whose been most jaded and heartbroken by the world.
- strawberry shortcake
- a good read
- anticipation for the future
- God's ways are higher than my ways, his plans are always better even when I think I can give myself a pretty good life. His ways are ALWAYS better